The warm, toasted sugar notes of rum provide an excellent canvas for new flavours to be added. And you won't be surprised to learn that these rums are often referred to as Flavoured Rums.
What you might not know is that within this category a further distinction can be made between Spiced Rum and new comer Botanical Rum.
So what's the difference between a botanical and spiced rum?
Let's first start with the similarities. Both have rum bases and both can be either classed as a flavoured rum as per the Caribbean Community (CARICOM) Rum Standard, or a speciality spirit which is a catch all for anything that doesn't easily fit in to a mainstream category.
A useful article by Kara Newman, explains the difference is all about flavour, notably vanilla. She notes that spiced rum has big vanilla and baking spice (allspice, clove, cinnamon) flavours and is often sweetened with sugar or caramel. Whereas a botanical rum is dry, subtler and more herbaceous (greener).
There is no defined method for creating either, but spiced rums are typically made by soaking an aged rum in the chosen spices and/or adding a flavouring/sweetener to it. Meanwhile Botanical rum tends to be flavoured by re-distilling a rum with a variety of botanicals.
Spiced Rum
Spiced rums have been around for a long-time. They are usually soaked with spices. Often the base rum has been oaked and most are sweetened to some degree.
New Zealand distilleries Black Collar and Broken Heart have both been awarded Silver for their spiced rums at the New Zealand Spirit Awards (2020 and 2021 respectively).
Broken Heart imports their rum from Fiji and ages it in oak, and then add the spice at their Arrowtown distillery. The result is a smooth caramel, candied walnut and cinnamon flavoured delight.
Black Collar make their rum onsite in the Bay of Islands, and market their spiced product as a 'sipping spirit' – good enough to drink neat.
Botanical rum
Botanical rum is an exciting new drop that's growing in popularity amongst adventurous spirit drinkers and distillers.
A botanical rum, as the name suggests, is a rum infused with natural botanicals to create a unique flavour profile. They tend to be dry (not sweetened) – their flavour is all about the rum and botanicals used.
A licence to create exciting new flavours
Unlike gin, the world's most popular botanical spirit, there are no rules for a predominant botanical flavour to be present. The only requirement is that rum is the base spirit.
That means there is an endless combination of botanicals that can be used, so we're seeing an interesting intersect between rum and gin flavours occurring.
This lack of rules gives botanical rum crafters a license to create exciting new flavour profiles. So we're not only finding the expected spice flavours– cloves, cinnamon, vanilla – in these products, but also herbaceous 'green' notes, heady florals along with some of the citrus, roots and woods commonly found in gins.
A little lunacy doesn't hurt
Award-winning Lunatic and Lover is New Zealand's first botanical rum producer.
They produce two unique products – Silver and Gold Barrel Rested ­– using a high-quality rum fermented and distilled at their Auckland base. This rum is then re-distilled with a botanical bouquet sourced from around the globe. Flavours include peppery Horopito, distinctive Mairehau and bright orange peel all from New Zealand. While Indian Nutmeg, Peruvian Cacao and Jamaican Pimento are just some of the other 16-named botanicals that go in the mix.
Lunatic and Lover Silver Botanical Rum is bottled straight from the botanical re-distillation. It has hints of citrus with a good helping of spice and grounding earth. As you might expect this lends itself to being mixed with tonic and fruit sodas.
Meanwhile their Gold, is rested in used oak bourbon barrels. Over the course of a 'few' months the rum mellows and picks up flavours from both the American oak and remnants of the original spirit. This completely original spirit blitzed the recent 2021 NZ Spirit Awards picking up Double Gold in the rum category, plus the trophy for Best New Zealand Rum.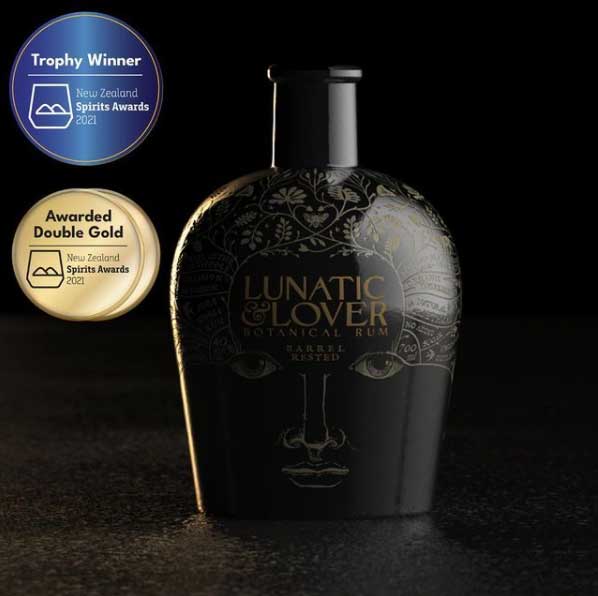 Award-winning botanical rum and packaging. Image credit Lunatic+Lover
In addition, the stunning bottle design won the NZ Packaging Design Award.
Want to make you own botanical or spiced rum?
Enrol for our Rum School and we'll show you how to formulate and distil your own unique botanical or spiced rum (via distillation).
Under the guidance of Soren Crabb, 1919 Head Distiller you'll learn how to create your recipe and distil it. He'll also give you an overview of how to ferment your own rum at home. Lunch and a 700ml bottle of your rum is also included.
More details here >>
FIND OUT MORE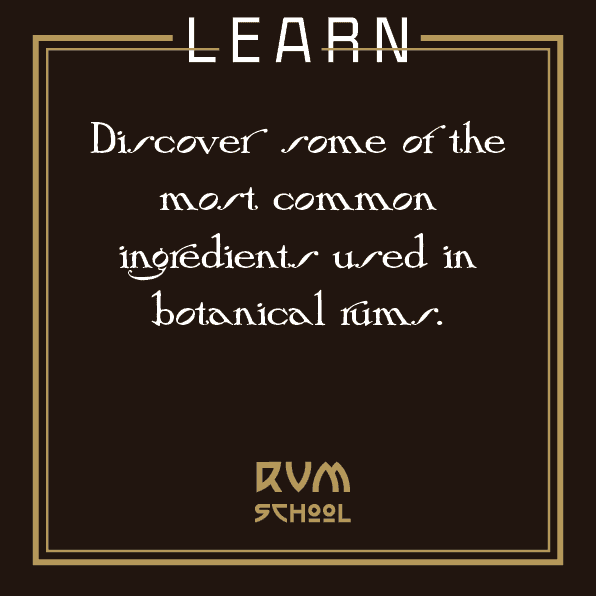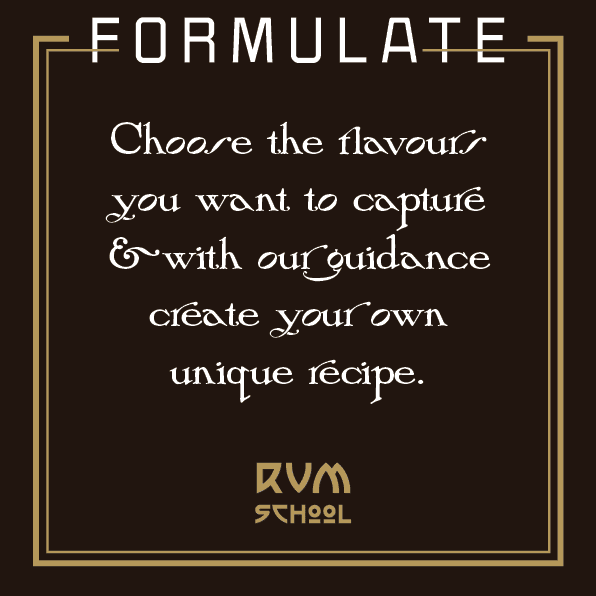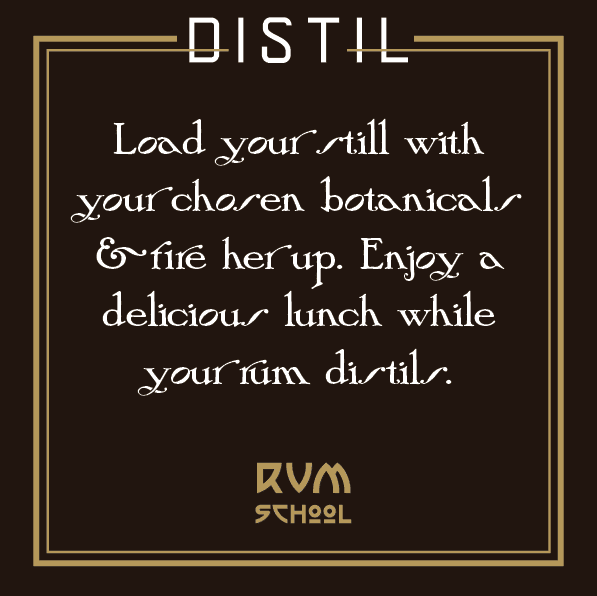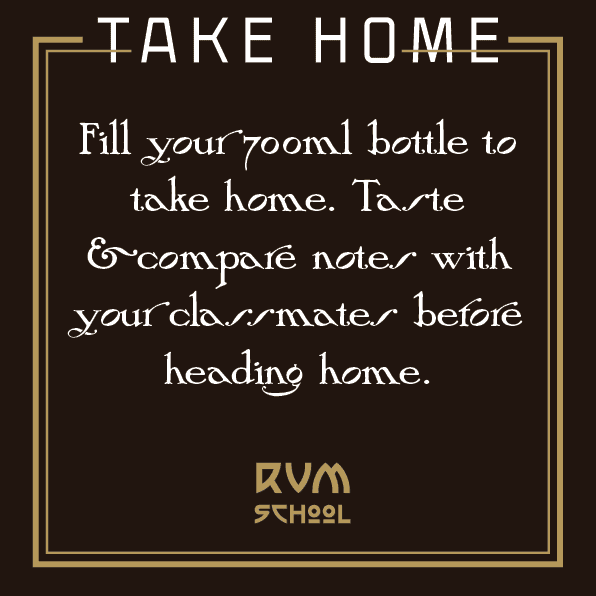 References and further reading
Kara Newman; 30 April 2021 Wine Enthusiast: A Guide to Botanical Rum